OFFLINE
NEW MESSAGE I AM NOT TAKING REQUESTS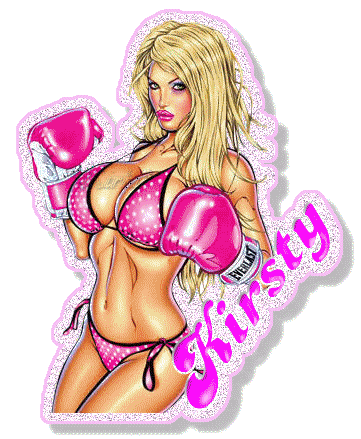 TO THOSE WHO LIKE TO DOWN RATE MY GRAPHICS PLEASE LEAVE A COMMENT ON WHY U HAVE DONE IT!!
Hi im Kirsty aka Kirki as me chap calls me im 21, i have a 3 year old son who is my whole life im am so happy that i have him!!
I love sweets, chocolate, John Cena yum yum!!
I have been making glitters for a few months now, I have broke my other computer so now i have to start from scratch on all me glitters hopefully i will b able to build them all up again!
PLEASE COMMENT ON AND VOTE NOT JUST FOR MY GRAPHICS BUT EVERYONE ELSES ITS SUCH A BOOST TO CREATE MORE WHEN PEOPLE VOTE THANKS
If u wanna know anything else please ask i dont bite...... hard lol!!