++Im an EMO and I love to rock!++
++I play the guitar and play the drums but i really aint dat gud in playin the drums!++
++IM HALF JAPANESE nd HALF FILIPINO my mom's a japanese my dad's a filipino, i can speak well in english and in filipino but in japanese just alittle coz i only stayed der 4yrs.,den lived in america and now in my BELOVED PHILS! but be back in japan later dis month..*sigh*

++I LOVE ANIME SO MUCH! dats why i luv japan! niahah!++
here are few of my favorites:
"NARUTO!" i really luv it! kawaii!
"OURAN HIGHSCHOOL! kyoUya is so hot!"
"BLEACH! ichimaru-taicho is da best!"
"DEATHNOTE! damn dis anime is soo great!"
"BECK! anime made for rockerz like me!"
"FUSHIGI YUGI!" nia! hotohori-sama!
"DN ANGEL dark is sooo hot! drop dead gorgeous!
"PRINCE OF TENNIS! awww! all the characters are kawaii!"

Name: ALYSSA TENSHI T. CABALLERO
AGE:17
BIRTHDAY:NOV.02..i knw dnt laugh!
HEIGHT: 5'7
WEIGHT: I D U N N O?
PETS: A DOG named L but I call him eru,a pet love birds! chichi and eiji!,a gold fish named bean!
LOVES:GUITARS!,EMO BOYS,EMO GURLS!,MIGGY CHAVEZ OF CHICOSCI, KANATA HONGO!,FRENDS!,BLACK!,ANYTHING DARK!,TEXTING!,BISHOUNENS!,KAWAII BOYS!,PETS!,COFEE AND SWEETS!,ANIME!,OTAKUS!
H A T E S : SNOBERS!,POSERS!,PREPS!,FEELING COOL,LIARS,BACKSTABBERS!,CHEATERS!,
F O O D: RAMEN!,KATSUDON!,TEMPURA,!, STEAK!,CHOCOLATES! niaa!
I STUDY AT ATENEO DE MANILA HIGHSCHOOL! home of the greatest rockers in the phils!
I Luv bands! lyk CHICOSCI (opm band),FLOW,FALL PUT BOY,TYPECAST,SAOSIN,CALLALILY(opm band),AYA HIRANO though not a band! i lyk her voice!,PARAMORE,DASHBOARD CONFESSIONAL,MY CHEMICAL ROMANCE!, PANIC! AT THE DISCO,ORANGE RANGE! and so many more!
MY fave actors and actress are AYA HIRANO(amane misa),KENITCHI MATSUYAMA(L of deathnote),JUN MATSUMOTO,KANATA HONGO(poT LIVE),HIROKI AIBA(POT LIVE),OSAMU ODACHI, ORLANDO BLOOM,MILEY CYRUS..,here in phils none..
I LUV PRINCESS HOURS!! ohh!
DARK THINGS! i dont know why?
I LUV TO HAVE MANY FRENDS!
KINDA WEIRDO!?
SLEEPING AND IM LAZY!
FRIENDSTER ACCOUNTS:
darksoul_itachi17@yahoo.com
emo_eiji09@yahoo.com
blackroses_emogurl07@yahoo.com
I lUv collecTiNG StIckerS!,chucks!,vans!,guitars!,signatureS!hehe,stamPs!,anime collectibles!,keychains!,pix!! oohh so many!
I REALLY HATE FIGHTS! but wen someone mess with me! ill gave them war!

PIX OF THINGS I LUV!

*CHICOSCI*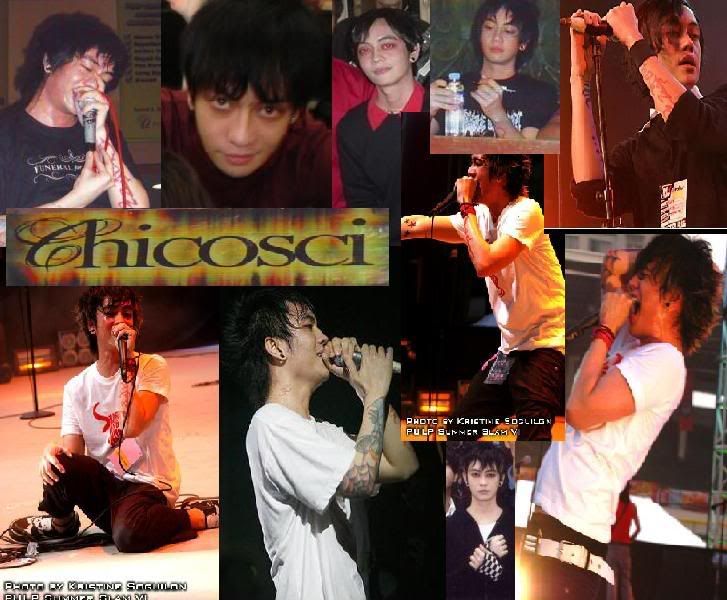 *MIGGY OF CHICOSCI*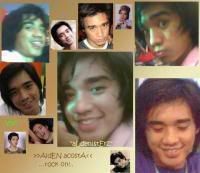 *ALDEN ACOSTA OF CALLALILY*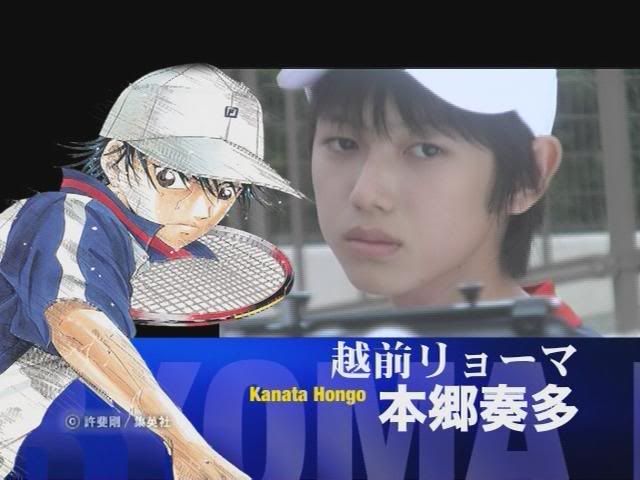 *KANATA HONGO*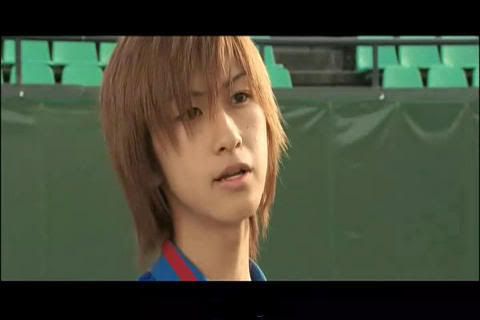 *HIROKO AIBA*

*OSAMU ADACHI*
*AMANE MISA*