Todd's Happy Ending(video idea again)




Oh boy...school as of right now
Tales of VS wiki Pokefarm click rank Pokefarm type Wigs Font color thingy
"That's a dude" top 7 Emo off "Game cheats" Mario games Nexon Indigo Sprites Iaza
He took over the Fullmetal Alchemist movie!

Reminder: Get Kratos after the Tower of Salvation falls (if talked to him in flanoir) and Presea is 28 o_o
Zelos: I trust you,Lloyd. I,the sorta valuable Zelos, am headed your way!
http://us.runesofmagic.com/landingpage/chapter2.html
O o
/¯/________________________________/
|REPLICAAAAAAAAAAAAAAAAAAAA!!!!!
\_\ ¯¯¯¯¯¯¯¯¯¯¯¯¯¯¯¯¯¯¯¯¯¯¯¯¯¯¯¯¯¯¯\

Total Value: 379,625 Gold
Eh...only around 8 episodes but great extras!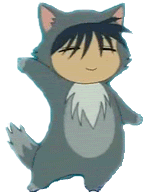 Refresh page hack X3
Sacred powers. Cast your purifying light upon these
corrupt souls. Rest in peace sinners! Judgment!


Kratos: I who stand in the full light of the heavens command thee,
who opens the- Oh wait, wrong spell. Ah, screw it!
IN-DIG-NAY-SHUN!!!1!11!
Pokemon walking things I've made:1/5 speed