Hey there!This the Random Family!;) I bet u don't know this is all about.I dunno what that means either.:D I feel like establishing this for fun and to meet lots and lots of friends here! This "Random Family" thingy is very simple. Yew just choose a character (e.g. Sakura,Pikachu,Kirby etch!) and that'll be yew in this family. It's like the "I am the *Pikachu of g-g.(*example) But we are all a family,that's what's different!:))
So please join now!





!HOUSE RULES!

If yew moved or quit g-g,please inform us. Same as for quitting the family.

Share yew're knowledge && tym!:))(Share topics and such!)

No fighting or else...bye-bye!

Be polite!

Be happy!



The Family!:))

HEAD OF THE FAMILY


Charz as Kirby!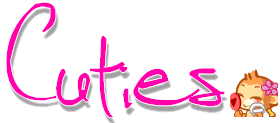 Rica as Zacky Vengeance!


Alexandra as Pichu!


Mika-chann as Misaki-chi!


Thea as Minun!

Tara as Witch!

Genn as Mei Sunohara!






How to Join?

Fill this up:
*Name.
*3 favorite colors.
*Who yew wanna be.
*Picture of character.
*Url of yew're page.


And finally,choose from one of these;
^Cutie^
^Nerds^
^Goths^
^&& Jock^




Bye-bye!Gotta run!:))