name:seth
age:17
hair colour:blk and blue
eye colour:blue but i wear contacts 4 fun lol
live:uk
job workin in a shop ha
ideal job:game/character designer
enjoy:playin guitar and gaming
love:to travel the world mostly to japan lol
hate:2 faced ppl
im a massive fan of finalfantasy it rox lol
my fav charaters are:
cloud
vincent
tifa
aerith
lulu
tidus
fran
zidane and lots more
anime:naruto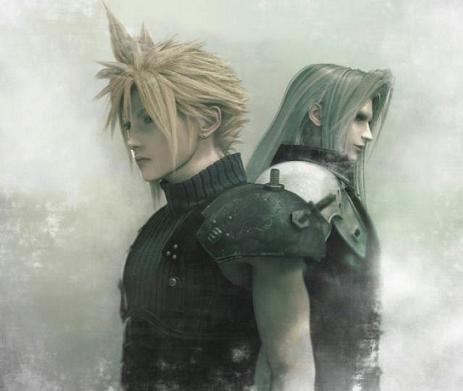 Birthday: August 19th
Birthplace: Nibelheim
Height: 5'7"
Weapon Type: Swords
Bio:
The main character of Final Fantasy VII, Cloud grew up with Tifa in Nibelheim. He aspired to become a member of the elite Shinra group of Soldier and be just like Sephiroth. He failed in his mission and met Zack. Him and Zack were with each other for a while, going through many hardships until they got to Midgar. He then joined a group called Avalanche who rebelled against Shinra. His rival is Sephiroth and his main goal is to destroy him. He holds a giant blade at all times and is strong enough to be able to swiftly move the blade
Cloud and aerith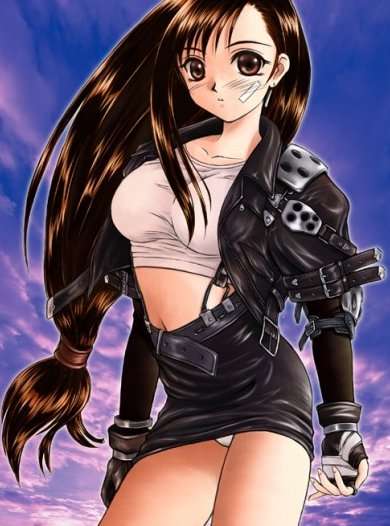 Birthday: May 3rd
Birthplace: Nibelheim
Height: 5'4"
Weapon Type: Gloves and Knuckles
Bio:
Tifa grew up with Cloud, they were close at times, but a lot of other boys were around her most of the time so they could never really get together. After Cloud left, Tifa became really sad and eventually left Nibelheim to go the Midgar. There she joined the group Avalanche and started up a bar called 7th Heaven in Sector 7.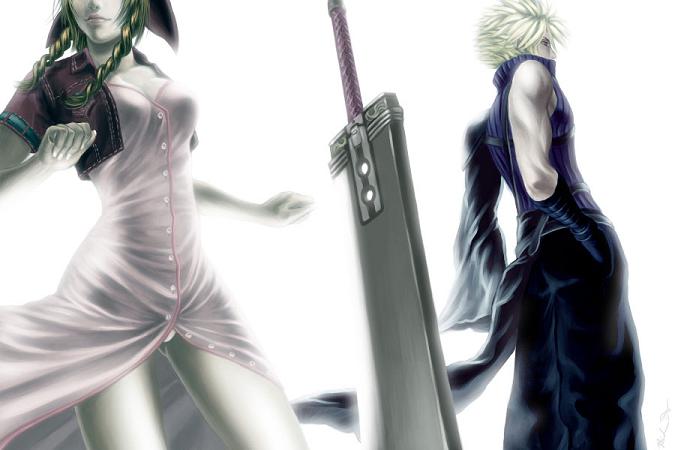 Birthday: February 22th
Birthplace: Icicle Village
Height: 5'3"
Weapon Type: Rods
Bio:
Aeris was born secretly in the Icicle Village and was soon taken by Shinra to Midgar. Her and her mother escaped to the Sector 5 slums. There, Aeris lives with Elmyra in her house. The Turks kept trying to capture her as she was the last of the Cetra race and valuable to Shinra, but she kept eluding them. She is the best magic user in the game.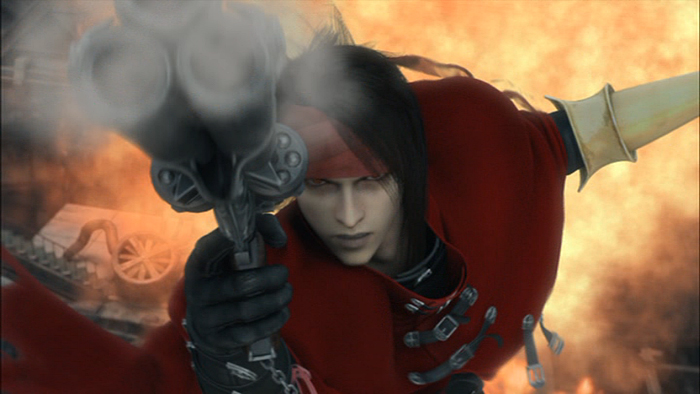 Birthday: October 13th
Birthplace: Possibly Midgar
Height: 6'0"
Weapon Type: Firearms
Bio:
Very mysterious, the second secret character you find sleeps in Nibelheim. A former Turk, Vincent was in love with Lucrecia, until an accident occurred which resulted in Vincent sentencing himself to life sleeping. Not much is known about his past, but he does swear revenge on Sephiroth and Shinra.
Standing strong, cool, and resolute, Sephiroth was the epitome of SOLDIER. Possessing exceptional skills of swordsmanship with his deadly Musamune companion blade, Sephiroth walked the world on behalf of Shinra Inc. But his unnatural prowess turned out to be just that, "unnatural" as he found out 5 years ago in an expedition to investigate a malfunctioning Mako reactor in the mountains of Nibelheim.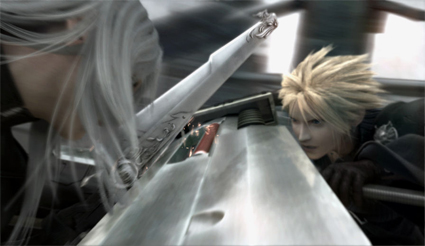 one winged angel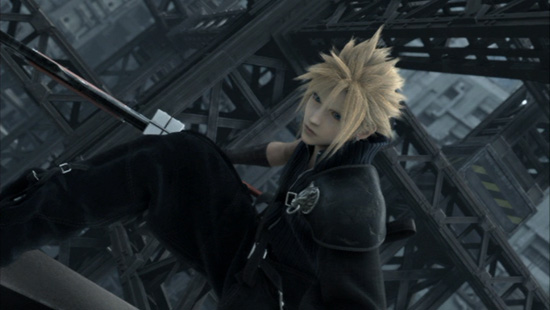 rinoa