Rihanna is on a journey. From her Caribbean roots to the top of the charts, the runways of Paris and Milan and some of the biggest stages in the world, the 21-year-old, Barbados-born beauty has already earned the coveted title of international superstar. From her breakthrough multi-platinum album "A Girl Like Me" to her ubiquitous global smash "Good Girl Gone Bad," in just a few short years, Rihanna has helped redefine the path of popular music for a new generation. Now, she continues that musical and stylistic journey on one of the most hotly anticipated new albums in recent history, her fourth original studio album, Rated R.
Slated for a November 23rd release, Rated R features the sultry, provocative first single "Russian Roulette," which is rocketing up the charts at radio stations across the country.
In addition to her mind-blowing musical successes, Rihanna has created a charity organization for children in need as well as having signed on to endorse a number of multi-billion dollar companies including Parlux fragrances and Cover Girl, in which she joined the ranks of musical icons and celebrity powerhouses such as Queen Latifah, Drew Barrymore and Faith Hill. In addition, Rihanna was the face of Gucci's Tattoo Heart Collection Campaign in 2008 to raise funds for UNICEF.
It's hard to imagine that just four years ago, Rihanna was a young girl living in the beautiful Barbados parish of Saint Michael. Her first connection to the music industry came when she met a vacationing music producer named Evan Rogers from New York City. After an impromptu performance for Evan, he was absolutely certain she would one day make history. Soon after, Evan and Rihanna traveled to the Big Apple in search of a record deal. It took just one meeting with Jay-Z and Antonio "L.A." Reid for Rihanna to score her big break; Jay, who had just recently been appointed the President of Def Jam Records, was so taken by the young singer's arresting natural talent that he signed her to the legendary label on the spot.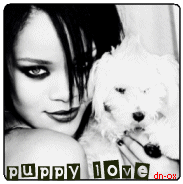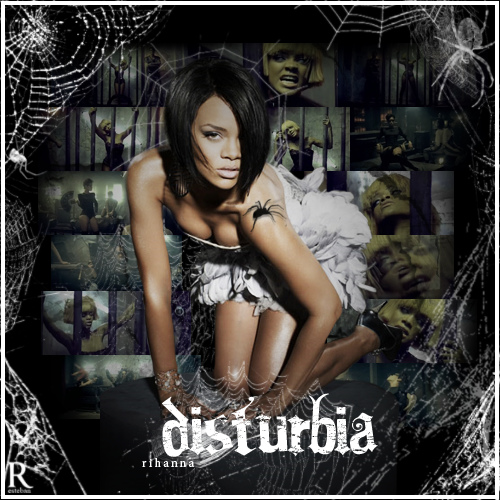 In 2005, Def Jam released Rihanna's dynamic debut album, Music of the Sun, which garnered much attention due to the popularity of her highly addictive dancehall-flavored first single, "Pon de Replay". A year later, she released her platinum-selling second album A Girl Like Me, featuring the #1 singles "SOS" and "Unfaithful".
With two successful albums under her belt in just two years, Rihanna dropped her third and multi-platinum LP, Good Girl Gone Bad, in 2007. The album's first single, "Umbrella," was the undisputed number one pop song of the summer and dominated the U.S. pop, urban and crossover Billboard charts for 252 weeks in a row. "Umbrella" was also the #1 single on the UK singles chart for eleven consecutive weeks and went on to win "Video of the Year" and "Monster Single of the Year" at the 2007 MTV Video Music Awards. Her extensive accomplishments also include multiple #1 hits, a Grammy for Best Rap/Sung Collaboration for "Umbrella" along with six additional Grammy nominations, two MTV Video Music Awards, a Teen Choice Award, Favorite Pop/Rock & Soul/R&B Female Artist at the American Music Awards, three Billboard Awards, four MTV Europe Music Awards nominations including "Album of the Year," and she was named "Best International Act" at the European MOBO Awards.
Good Girl Gone Bad showed Rihanna's many layers as a singer, performer and musician. With a cohesive collection of body rockin' tracks that include highly innovative production work from Timbaland and Tricky Stewart, along with the songwriting prowess of Justin Timberlake and Ne-Yo, Good Girl Gone Bad has solidified Rihanna's position amongst the industry elite. In support of the album, Rihanna embarked on hugely extensive U.S. and European tours. Good Girl Gone Bad contained a non-stop string of hit singles that began with the MTV VMA and Grammy Award-winning global #1 hit "Umbrella" (featuring Jay-Z), then "Shut Up and Drive," "Hate That I Love You" (featur¬ing Ne-Yo), and "Don't Stop the Music." Good Girl Gone Bad spent 98 total weeks on the Soundscan chart, earned cumulative sales of more than 36-times platinum in at least 20 territories around the world, and spun off the CD+DVD package Good Girl Gone Bad: Reloaded (January 2009) – which continued the string of hits with the #1 "Take A Bow," and the #1 "Disturbia."
Rihanna's wildly anticipated Rated R is sure to solidify her global chart dominance while she continues to push boundaries in both music and fashion.
When it comes to fashion, Rihanna has quickly become an international style icon. Everything from her cutting edge hair styles to her immaculate fashion sense are heavily monitored in the glossy pages of high fashion magazines worldwide.
After making an enormous impact on both the music and fashion worlds, Rihanna decided it was time to give back to the community that had given her such tremendous support from the beginning. In 2006, she created the non-profit organization Believe, which is dedicated to providing medical services, school supplies and toys for children in need. She has also partnered with DKMS, the world's largest marrow donor center, on multiple occasions.
Rihanna's impressive discography and a growing collection of the music industry's most cherished awards have proven that this is only the beginning. With her beauty, fashion and business sense to match, the Island girl turned international superstar will continue to rock the world for years to come. The journey continues!