Jesika Befor Jesika Got Turned Into Eevee
Yesh I Got Turned Into a Pokemon Here I AM
And Yesh Yugi Got Turned Into A Pokemon Also Here He Is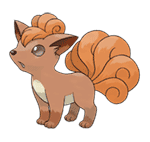 Yesh Im Going To Make A Vid Of Them When I Get Za Chance
aw this reminds me of naruto and yasuna^-^
this one reminds me of Lucy and Paul
Kisshu And Banana(yesh its really ichigo but still)
_________________________________________________________________
me:OK YUGI IM GONNA BRING ON MY FAV DARK MAGICAN GIRL
yugi:ok jesika then ill bring out mine
me:*smiles*hehe OK NOW DMG ATTAK HIS DMG
dark magian girl:HEHE*attaks yugis dark magican girl*
yugi:smart jesika but yours is gone also
jesika:I NO THATS Y IM BRINGING OUT MY SPECIAL CARD THAT I MADE MYSELF DMJ
yugi:dmj????
me:dark magcan jesika
yugi:uh of course
jesika:*sees a brownish ligt around her
yugi:*also sees a brown light around him
jesika:*sees an eevee*huh its so cute
eevee:*entres jesika's body*
jesika:huh wat just happend
yugi:*sees a vulpix*huh
vulpix:*enters his body*
yugi:wats going on
jesika:*enters pokemon world as an eevee*huh??? Why is Jesika a pokemon??? Where is yugi? JESIKA IS SO CONPUSED!!!!! wait wats a pokemon
yugi:i dont kno
jesika:AH YUGI UR SO CUTE
yugi:huh*looks in a lake*Y AM I NO LONGER HUMAN
jesika:*looks in the lake*WAHH IM SO CUTE
razz:huh jesika
jesika:*looks behind her*RAZZ ur a UR SO CUTE
razz:im a skitty hm UR AN EEVEE
jesika:so thats how i no wat it is
jaden:YUGI!!! ur a vulpix????
yugi:-_-
joey:YUGI LOOK IM ALSO A POKEMON
yugi:great
sapphara(i no i spelled that wrong lol)OMG HI
jesika:HIHI WAIT MY BUITIFULL BLONDE HAIR MY OUTFIT WAAAAAAAAA I CONT LIVE WITH OUT THOSE
yugi:great