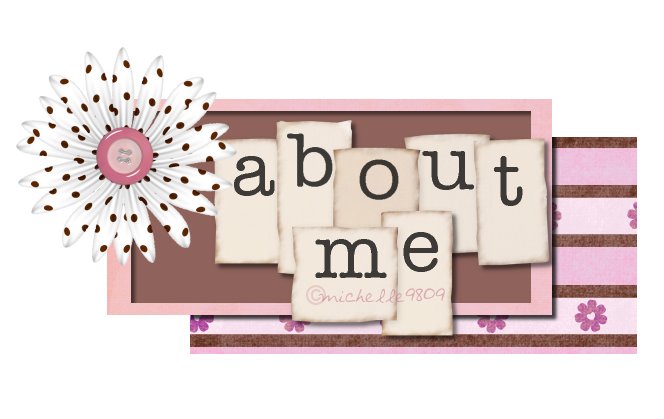 So. The name's Michelle. I've been married for only 2 months, or will be come Nov. 8, to the man of my dreams. I'm pretty laid back, but like anyone else on this planet, I have my buttons that if pushed will piss me off. (FYI: Stealing my work is one of those!)
I've been making graphics off & on for about 6 years now. For a while I was going to college to be a graphic designer, but it just got to be too expensive. But that's cool. I like doing this as a hobby. I'd hate to get a job as a GD then start to hate it. ^__^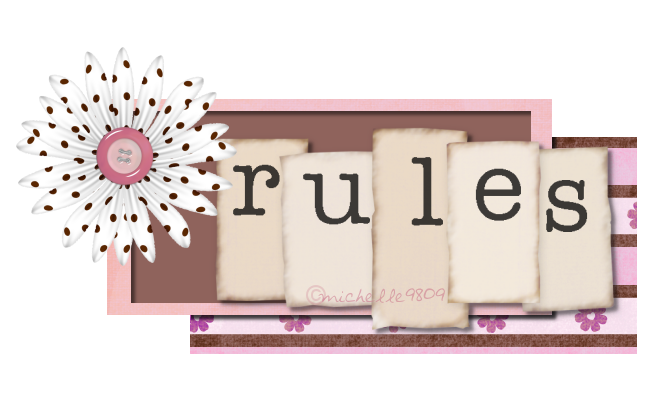 These first three are pretty close, but I want to be extra clear here...

First and foremost....
DO NOT CLAIM MY WORK AS YOURS!
If you can not use your brain to make these yourself, then suck it up and stop being a thieving loser.

You are more than welcome to use my graphics on personal sites or wherever, but
please leave credit lines on the images.
I work hard on these and would like people to know that.

Do not upload any of my graphics onto any other graphics sites. If I didn't put them there, there is probably a reason.

If you are going to give a bad vote on one of my graphics, please tell me why. Think of it as
CONSTRUCTIVE
criticism. Don't be negative for the sake of being negative though.

I will not give tutorials on my graphics. The only exception to this is if I used a tutorial on it myself. But for my original graphics, I'm not going to share.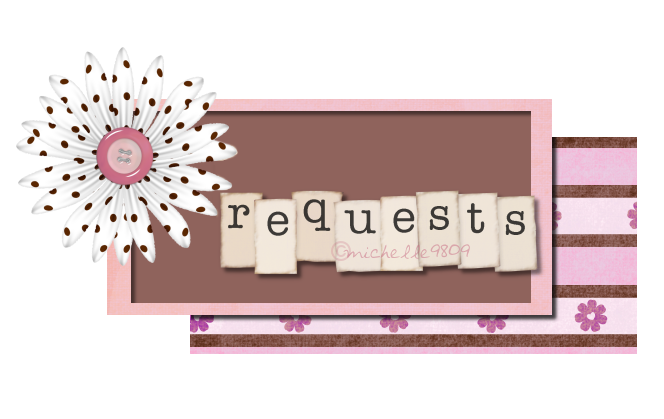 I will accept requests
ONLY
for images I have made.
Meaning:
I will
NOT
re-make another artists work.
I will
NOT
make a 100% custom graphic for you. Requests may only be from my
CURRENT
gallery.

Requests must be posted in a comment on this page, and this page only. I will not fill any that were left on any other page.

If you have a request that you would like to have done by a certain time, ask for it at least a week in advance, and make sure you let me know when you need it done.

Let me know when you have picked up your requested graphic.
If you have not commented in one week, I will assume you have not claimed it, and will stop taking requests from you after 3 "no-shows."

Comments on the page your graphic is on and on this page are a
MUST
.