Are you ready kids "Aye Aye Captain"
I Can't hear you "AYE AYE CAPTAIN"
Ohh Who lives in a pineapple under the sea "Spongebob squarepants"
Absorbant and yellow and porous is he "Spongebob Squarepants"
If nautical nonsense be something you wish "Spongebob Squarepants"
Then flop on the deck and plop like a fish "Spongebob Squarepants"
READY
Spongebob squarepants
Spongebob squarepants
Spongebob squarepants
SPONGEBOB SQUAREPANTS!!AH AHH AHH AH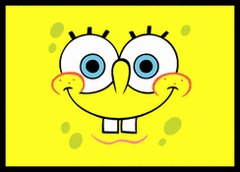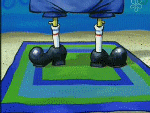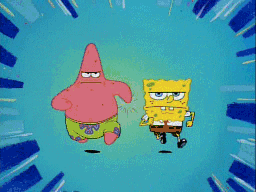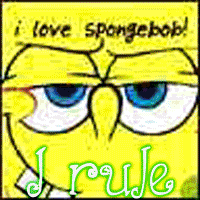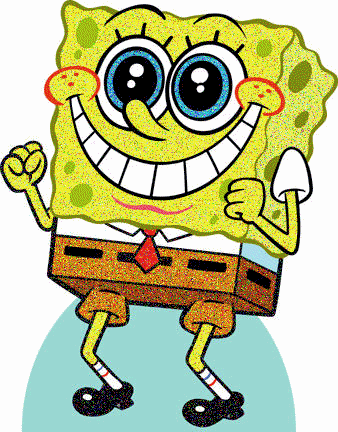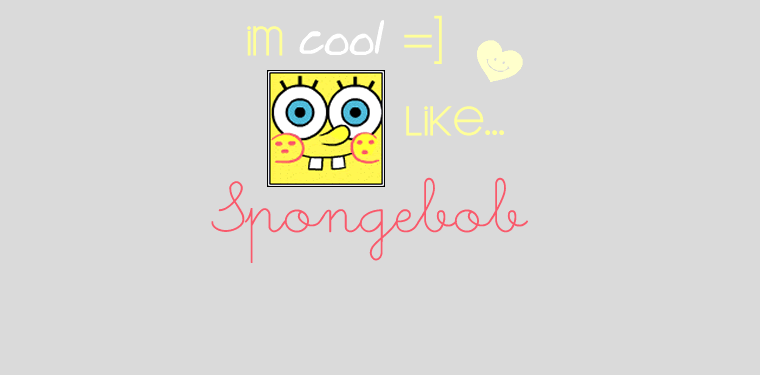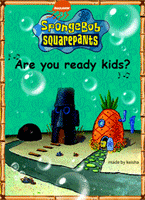 # SpongeBob SquarePants — A very friendly and optimistic Sea Sponge that loves krabby patties, jellyfishing, karate, and blowing bubbles. He works at the Krusty Krab as the lone fry cook.
# Patrick Star — SpongeBob's best friend; a dimwitted, pink starfish.
# Squidward Tentacles — SpongeBob and Patrick's next door neighbor and SpongeBob's co-worker at the Krusty Krab, where he is the cashier. He hates both his neighbours, and is not afraid to show it.
# Sandy Cheeks — A clever squirrel and scientist from Texas. Sandy is able to live underwater in Bikini Bottom by wearing an air helmet and space suit. She is another best friend of SpongeBob.
# Eugene H. Krabs — A crab who runs the Krusty Krab restaurant where SpongeBob works. He absolutely adores money, displaying miserly characteristics as well as being selfish and greedy, even to his daughter.
# Pearl Krabs — Mr. Krabs's teenage daughter. She is a whale who acts like a stereotypical American teenage girl. Also she seems to be spoiled as her father both pampers and deprives her throughout the series.
# Gary the Snail — SpongeBob's pet, his only sound is a "meow" like that of a cat. In fact, snails in Bikini Bottom are analogous to cats, just as worms are to dogs and jellyfish are to insects.
# Sheldon J. Plankton - A small and evil plankton who runs the Chum Bucket, a (possible) competitor to the Krusty Krab even though it receives no customers. He is also Mr. Krabs arch rival, intent on getting the secret Krabby Patty formula to put the Krusty Krab out of business. Many episodes revolve around his plots to do this. But, the episode "friend or foe" makes it hard to tell if Plankton and Mr. Krabs are friends or foe.
# Mrs. Puff — A pufferfish that is SpongeBob's boating teacher. Mrs. Puff dislikes SpongeBob and is eager to get him out of her class. She usually gets in to jail after SpongeBob's foolish acts. A widow, her husband was captured and turned into a pufferfish lamp.
# Mermaid Man and Barnacle Boy — Old and retired superheroes who are adored by SpongeBob, Patrick and members of the "Mermaid Man & Barnacle Boy" Fan Club.
# Karen - Plankton's computer wife. She often aides her husband in devising plans to steal the secret formula.