The name is Jenna. I love music, being with my family and friends, and most of all, my life, it may not be perfect but i freakin' love it. My fav music is basically ANYTHING, and I mean ANYTHING but country. but the best bands would be my chemical romance, avenged sevenfold and paramore. I have hair similar to scene hair, but shorter and its less poofy. idk y i said that but i felt the need to. oh yeah, and i freakin' LOVE scene hair! i dont think i would pull it off, though, so yeahhh. and i love skinny jeans too. my b-day is the day after halloween, so its pretty cool. my fav colors are blue,purple,pink,green,and black! if u dont like me then go away i would appreciate it if u didnt say crap like this one girl on here. im really friendly so say hi! i will add you back. my favorite bands are: aiden, all american rejects, all time low, as i lay dying, avenged sevenfold, avril lavigne, bloodhound gang, bullet for my valentine, cky, cobra starship, demi lovato, disturbed, drowning pool, fall out boy, flyleaf, good charlotte, green day, hawthorne heights, him, hollywood undead, in flames, jonas brothers, katy perry, korn, lady gaga, linkin park, metallica, metro station, motley crue, nirvana, paramore, pink, red hot chili peppers, the red jumpsuit apparatus, rihanna, rob zombie, saving abel, shiny toy guns, slaughter, the sounds, system of a down, taking back sunday,theory of a deadman, and we the kings!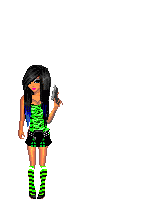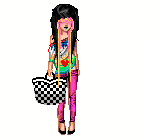 LIKES

MY CHEMICAL ROMANCE
AVENGED SEVENFOLD
JONAS BROTHERS, BUT NOT OBSESSED
SCENE HAIR
MAKING NEW FRIENDS
MUSIC
HIMMM...<3
AND ALOT MORE!

DISLIKES

POSERSSS!
PPL WHO SAY THEY DON'T CARE
PPL WHO THINK THEY ARE PERFECT(FACE IT NO ONE IS)
PPL WHO PUT THEMSELVES DOWN
MARY-KATE AND ASHLEY!
FUR COATS
PPL WHO DON'T KNOW HOW TO BE FUN!