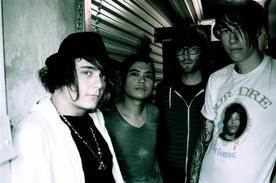 HELLO EVERYONE I AM iluvjacksparrow28 !
I love Johnny Depp!,METRO STATION AND PANIC ! AT THE DISCO!
I'd love to be your friend =]
you can also check out My Youtube Videos of Pirates of the Caribbean !
http://www.youtube.com/iluvjacksparrow288
I'd love to know what you think about them =D
well talk to you later !
Love,
Jackie Sparrow =]

you can also check out My Youtube Videos of Pirates of the Caribbean !
http://www.youtube.com/iluvjacksparrow288
I'd love to know what you think about them =D
well talk to you later !
Love,
Jackie Sparrow =]