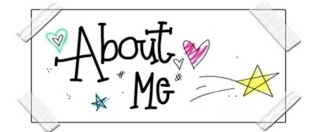 ★♥Ce'st La Vie.★♥
★Favorite sentence: "A friends is someone who knows the song in your heart, and can sing it back to you when you have forgotten the words".
★My name is Hazel. Don't wear it out.
★My favorite colors are blue, black, gray, purple & white.
★Love to play badminton with friends.(My favorite sport!)
★Love listening to music.(Music is my life..★)
★Lucky Number: 8
★Profession: Artist
★Affiliations: Editorial Cartoonist
★I love Arts & Crafts... (loves drawing.. ★)
★I'm nice when your nice to me too..
★Addicted to Anime.(ANIME RULEZ!!!★)
★Reads Anime & Manga Novels.(like Bitter Virgin, Mysterious Girlfriend-X and many more!!)
★Love Pets(Specifically.. puppies.)
★WARNING!!... I'm impatient, insecure, hard to handle, sensitive, clumsy & paranoid...XD
★Zodiac Sign: Virgo.
★I'm Shy, Simple & Serious...
★I'm somehow forgetful.
★Envy Me.Rate me.Hate Me.(I just like saying that.)
★But I am who I am...your opinion is neither desired nor required.*peace*

★JONAS BROTHERS ADDICT.(and proud of it!)
★Avril Lavigne addict.
★Taken ♥♥♥♥♥♥
★A freshmen Student.
★A chocoholic.
★A candy addict.
★Do good things to me & surely i will pay that back to you.
★Being happy doesn't mean every thing's perfect. It means that you decided to look beyond the IMPERFECTIONS.
★Everyone can see who I appear to be, but only a few know the real me...you can only see what i choose to show, but there's so much more you just don't know.
★My Life is full of MISERY and CRAZY ACCIDENTS. My friendship with close friends always end before i could say to them "Your my best friend". I have made a lot of people cry and always forget to say "Sorry". My Family is torn apart and i have no idea of what to do..
★Who i want to meet?People who are:
*Nice
*Kind
*Trustworthy
*Worth-knowing
★★★★Simplified Version: I AM ME. ★★★★
P.S: Don't think I'm goth, punk or emo. Because I'm not. I'm Just being plain, simple ME.
atashiwa onamae wa Hazel desu, yoroshiku onegaimashita.
"i am NOT emo, just sentimental, that's it!!!"
(\__/)
(='.'=) This is Bunny. Put him on your
(")_(") homepage and help him on his
way to WORLD DOMINATION!!!!! wahahaha.....XD
(¯`•.•´¯) (¯`•.•´¯)
*`•.¸(¯`•.•´¯)¸.•´
¤ º° `•.¸.•´ ¤ º° ¤ Live, Laugh & Love!! ·.¸¸.·´¯`·.¸¸.☆♡
***************************************************
Are you feeling weird because some thing's wrong? Well then... try this out with someone else! maybe their's something wrong with them!
1.having any problems?
2.pissed?
3.heart-broken?
4.depressed?
5.disappointed?
6.happy?
7.having the tendency to kill yerrslef?
8.bored?
9.do you lurve cheese?
10.love doing crazy stuffs?
11.ever get hyper?
12.do you hate plastic people?
13.have you ever been used?
14.ever regretted making friends with someone?
15.have you ever surpassed anyone? (cool.)
16.ever murdered anyone/anything?
17.ever had a celebrity crush? (yuck.. XD)
18.Sick of being trapped in this thing called "life"?
19.Does yerr life suck?
20.do you hate it?
21.hate being discriminated by others?
22.sacrifice for the ones whom you love?
23.busy? (if you are.. sorry.. i'll stop asking XD)
***************************************************
All YEs- you're life is complicated, man. *peace*
All No- you're life is still complicated. XD *peace*
All idk- you must be abnormal. O_O
~This questions are just to occupy some of yerr time when yerr bored.~
***************************************************
If you like this-- there's more to come!! don't worreh!