Stop staring at him he is mine!!! *_* All MINE!!! Mwawawawawawawa!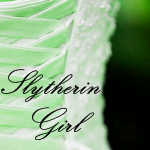 BASICS:
NAME: JAMIE
GENDER: FEMALE
STATUS: Taken
AGE: 14
FAMILY:
SISTERS: ONE~~a bitch if you ask me.
BROTHERS: ONE
PARENTS: BOTH
LIKES AND DISLIKES:
LIKES:ANIME, PAINTBALL, SUGAR, COFFEE, GREEN TEA, BISCUITS, HUGS AND TEDDYS.
DISLIKES: WANNABES, SNOBS, POSERS, PERVERTS AND MEANIES.
FAVOURITE ANIME:
GUNDAM SEED/DESTINY, CHOBITS, GUNSLINGER GIRLS, FFX, FFX-2, FF7 ADVENT CHILDREN, AVENGER, FULL METAL PANIC, BLEACH, NARUTO, YAMI TO BOUSHI, GREEN GREEN AND TENYO TENJI!!
SHOUT OUTS:
I WANNA THANK MY 2 BEST FRIENDS FOR ALWAYS BEING THERE FOR ME!
THANX FOR DROPPING BY!!
LEAVE A COMMENT AND I WILL GET BACK TO U!! ^^