My boyfriend i love him!!
..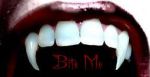 ...



...

kute!!


i have been a BAD GURL!!wHoOpZ!!

My Weird Quiz To Self
Do you remember your first real relationship? I try not to.
Do you believe in love? Of course
Shortest relationship? Like 13 hours..?
Have you ever been heartbroken? Yeah...
Are you liking someone now? Maybe..
Have you ever fallen for a friend? Mhm
Are you afraid of commitment? Sorta
Do you believe in love at first sight? Yup.
Longest relationship? I don't really remember... Couple months?
THIS OR THAT:
Love or money? Love
Coffee or alcohol? Coffee!
One night stands or relationships? Both?
Television or internet? Internetz
Pepsi or coke? COKE
Fun night out or romantic night in? They're both awesome
Phone or in Person? Person... or texting. O:
HAVE YOU EVER:
Have you ever been caught sneaking out? Nope
Have you ever skinny dipped? Uh no.
Have you ever done something you regret? Not anymore.
Have you ever been on a house boat? Nopes
Have you ever finished an entire jaw breaker? Haha yeah
Have you ever colored your hair? Yesh
Have you ever been streaking? hahaha.
ARE YOU:
Are you German? I don't think so...
Are you Italian? Nahh
Are you French? A little I think
Are you Russian? No
Are you Scandinavian? No
Are you Indian? I don't know.
Are you Irish? HELL NO!
Are your parents still married? Nope.
DO YOU:
Do you get depressed about things easily? Yuppz
Do you live life to the fullest? Trying to.
Are you comfortable with the way you look? Kinda..
How do you dress? Stylish..?
Are you scared of growing old alone? Not gonna happen. ;D
What do you want to be when you grow up? Hmmm..
Favorite season? Spring
Are you a vegetarian? Nahh
A Little Bit About Muahhhz
I've been hell & back i spill shit -trip-&& embarrass myself i can't just flutter my eyes & get that boy. My life is messed up, I've been through more shit than you see on TV. nobody's perfect. I've been lied to. Cheated on & had my heart stolen. I've fucked up. Fucked people up: && been fucked up. but, every hit was worth it because, I felt it. I knew it was real. Life is real && im living it wrong everyday. I'm fucking up royally && doing everything opposite // but I do regret one thing? NEVER. because at one point what I did was what I wanted &I got my fucking SATISFACTION… my life is mine && no stupid BITCHES. or immature BOYS && fuck it put for me anymore. Im the real deal & I'd love to see you TRY AND FUCKING BREAK ME.