not online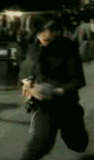 Check out this page: http://billys-riot-gurl27.tripod.com/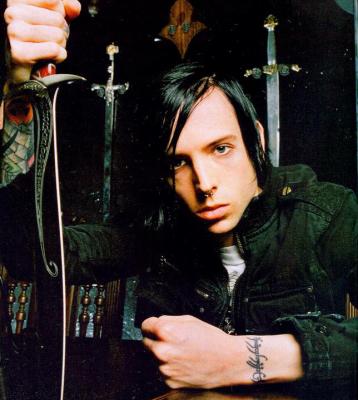 Full Name: William Dean Martin
Called: Billy or Lil' Billy
Birthday: June 15th, 1981
Hometown: Annapolis, MD
School: Severna Park, MD (60 Robinson Rd. Severna Park MD 21146) Mascot: Falcon
Height: 6' 1"
Eye Color: Blue
Siblings: 1 older sister (Sarah)
Present Hair Color: Black
Clothing: Dickies, Puma, East Coast Clothing, Volcom, Tribal Gear, and of course LeVeL 27.
Gear: Paul Reed Smith Guitars, Mesa-Boogie Amps, Boss effect pedals
Pets: dogs- Bunji, Sam & Cash, cats - Nelly, Nelson & Stellar
FAVOURITES
Food: Pizza, food with peanut butter in it, sushi, bean burritos
Color: Black
Movie: Star Wars, The Crow, Who Framed Roger Rabbit?, Nightmare Before Christmas
T.V. Show:The Simpsons
Cereal: Anything with Marshmallows in it.. Lucky Charms, Boo Berry..
Star Wars: Episode I: The Phantom Menace
Famous Chick: Too hard... Angelina Jolie, Mandy Moore, Jennifer Lopez
Holiday: Christmas
Restaurant: Tacobell
Rapper: Don Gilmore
Ice Cream: Ben and Jerry's Peanut Butter Cup (Also Shelby's Fave.. muahaha)
Super Hero: Batman
Loves: Drawing, Comic books, Cartoons, girls, going online, music in general, sleeping, tattoos
Hates: People who dont use their blinkers, really lazy people, meat, annoying people, turtlenecks, snakes
Musical Influences: Silverchair, Incubus, Deftones, Michael Jackson, Lit, Linkin Park, Orgy, KoRn
Favorite Part Of Being In GC: Getting to meet new fans across the whole U.S. every day with my best friends
Hobbies: Collecting Toys (Star Wars, Simpsons, Comic book characters), buying new clothes, playing music, hanging out with my friends.
1. Billy graduated with a 3.8 GPA
2. He was in a band called Overflow before GC.
3. Billy has a clothing line called Level 27
4. He started playing guitar in 6th grade.
5. He has an older sister named Sarah.
6. Benji and Joel lived with Billy for a bit.
7. He designs all of the stuff for Level 27 and some of the GC Merch.
8. When they cut off his dreads, they found a Dorito in them.
9. Billy was the lead singer of Overflow.
10. Billy sang on the Lostprophets song 'Last Train Home'.
11. He produced 8 out of 11 songs on tHrOnE's cd "Balladry".
12. He gave his first tattoo to Benji; it was the anarchy symbol.
13. He is a vegetarian.
14. The Nickname 'Lil' Billy' not only comes from him being the youngest but also from his thin body frame.
15. He's obsessed with malls.