PLEASE READ:
Offial Date Of This Club Opening JUNE 30,2010
ωєιcσмє
тσ тнє
Ѽ тωιℓιgнт ѕαgα cℓυв Ѽ




About The Club:
Ѽ This Is A Fansite Club Dedicated To All The Twilighters Out There In Love With The Twilight Saga
Ѽ This I A Club Where You Can Have Fun & Talk All About The Twilight Saga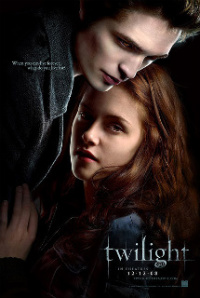 About The Movie Twilight
Twilight is a(n) modern-day love story between a teenage girl and a vampire. Bella Swan (Kristen Stewart) has always been a little different, never caring about fitting in with the trendy girls at her Phoenix high school. When her mother re-marries and sends Bella to live with her father in the rainy little town of Forks, Washington, she doesn't expect much of anything to change. Then she meets the mysterious and dazzingly beautiful Edward Cullen (Robert Pattinson), a boy unlike any she's ever met. Edward is a vampire,but he doesn't have fangs and his family is unique in what they choose not to drink human blood. Edward sees straight into Bella's soul. Soon, they are swept up in a passionate, thrilling and unorthodox romance. To Edward, Bella is what he waited for 90 years for a soul mate. But the closer they get, the more Edward must struggle to resist the primal pull of her scent, which could send him into an uncontrollable frenzy.