"Im me so get over it. "
Hey im courtney
im a cheerleader for the PCA flyers
i am 13 allmost 14.
i am in 8th grade.
i enjoy music!
movies and
hanging out with my friends
comment me i love meeting new ppl.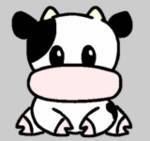 (\__/)
(='.'=) This is Bunny. Put him on your
(")_(") homepage and help him on his
way to WORLD DOMINATION!!!!!